Intelligent Controls, Inc.
7 Great Valley Parkway
Malvern, PA 19355
Phone: (610) 889-2067
Fax: (610) 917-9879
Let your house take care of you for a change!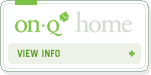 OnQ Structured Wiring System
The OnQ home wiring system is designed to distribute conventional telephone and television services. But it can also support all the new and future services you've heard about, like digital satellite, home theater, high speed Internet, a computer LAN, and even a PBX telephone system, which old-style TV and phone wiring installations cannot do.

The basic OnQ home wiring systems is a low-cost addition to your new home that will provide benefits each day you live in it. And when you're ready to sell, the OnQ system should be an attractive feature to prospective buyers. OnQ: Don't buy your next home without it!





HAI Home Management System
HMS is controlled by "mode", for example, Day, Night, Away and Vacation modes, which set temperatures, lights and security to the appropriate levels. Modes, as well as control by time and date, sunrise/sunset and event can be set up using the console or a personal computer. Security sensors can be used to adjust lights, appliances and temperatures, even when the security system is off.
All automation features are accessible by telephone on or off premises for convenience. HMS's clear voice provides guidance for telephone access. The built in digital communicator reports alarm events to a central station or any phone number you program.








Elan Z Series Whole House Audio
Experience superior audio in up to six listening areas of your home. Enjoy control of audio and video sources. Savor intuitive keypad design that exudes style, elegance and best of all...simplicity. Add lifestyle features like door chimes, high fidelity intercom, two-way door speaker communications and automation amenities that give you control from your touch tone phone. Whole house Video is provided by DIRECTV satellite system and TiVo. If you haven't experienced the convenience of this digital storage system, ask for a demonstration.




Energy Efficient Construction and Systems
By heating or cooling only those rooms you'll be using, Zoning allows you to conserve energy. Consider the alternative in most homes today, whereby one thermostat controls the temperature of the entire house; rooms not in use are needlessly being heated or cooled, wasting energy and costing you money. The energy savings with Zoning are 10%, 20%, and even 30% which can add up to hundreds of dollars in savings per year. The home management system can adjust the thermostat settings with the security mode. So, you can have the temperature reduced when you arm the system and only the none used rooms reduced in the night mode. You can also call the house from the road and turn on the heat or air conditioning on your way home.


Order and pay your bill Online for Do It Yourself Savings
Our retail store has all the computer products and accessories you want. This includes computers, monitors, software, printers, power protection, and hand held devices. All of your networking needs are a click away. We offer many digital cameras and web/network cameras. You can check stock and order online with a credit card. Most orders received by 5PM EST will ship the same day. You can also pay your invoice on-line by clicking the PayPal button above. Just fill in the amount you want to pay and we take care of the rest.
---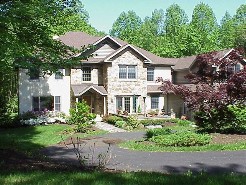 Call to visit the home of the future today.
This house was featured in the Philadelphia Inquire Magazine and on Channel 6's Prime Time Weekend.
So what does this do for you?

Intelligent Control's Demo Home
7 Great Valley Parkway
Malvern, PA 19355
Phone: (610) 889-2067
Fax: (610) 917-9879
Email: sales@intelligentcontrols.com
Intelligent Control Systems, Inc.
Provide comfort, convenience and control like never before.

Your house is always comfortable and efficient, because the thermostats know whether you are home, asleep or away. Lights come on when you enter a dark hallway. Your outside lights come on at dusk and off when you program them to.

Best of all, you can check on your property and change temperatures, security and lighting - using a touch tone phone anywhere in the world.

These are the basics. How about some niceties, like setting a scene at the touch of a button - Romantic Evening, Watch a Movie, Everybody Up, and Bedtime! Text or voice reminders for anniversaries, birthdays, recycle night, paper drive! Outdoor temperature displayed on the thermostats and consoles! All of the thermostats having their time set automatically by the system! A button for your car to disarm security, adjust temperatures and turn on lights as you drive up!

These days, a security and fire protection system is essential for your peace of mind and safety. Electronic thermostats provide comfort and energy savings not possible with ordinary thermostats -- and most people have a dozen or so photocells, dimmers, lighting and appliance timers, switches, etc.

But as nice as these devices are, none of them know whether you're home, asleep or away. None of them are integrated.....until you have an Intelligent Control Systems, Inc. total home automation system